Supplements for Joint Health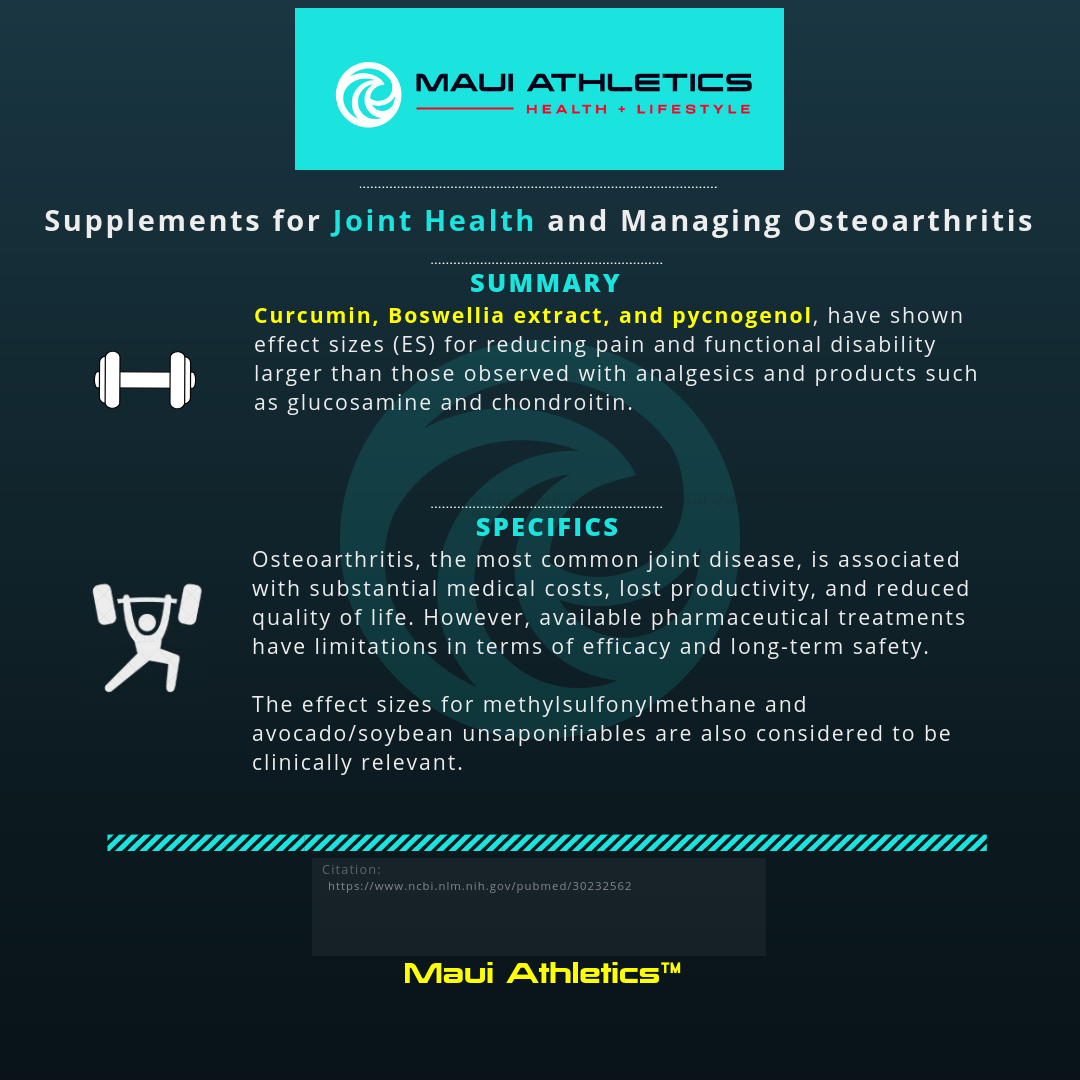 The most research-backed ingredients for joint health efficacy include: a high bio-availability curcumin product (such as Theracurmin, Longvida, etc), pycnogenol, and boswellia. A high EPA/DHA fish oil is another all-around quality product to have for overall health and joint benefits.
Dosage
Curcumin: for Theracurmin, I recommend 300mg+ daily. The issue with curcumin is that bio-availability in its raw form is very poor. There are multiple "enhanced absorption" versions on the market that each have different dosage guidelines. Generally, funds become the limiting factor in dosage.
Boswellia: Boswellia serrata standardized to 25% boswellic acids. Boswellia Phytosome is a trustworthy version. 300-600mg daily (depending on severity) is a proper dose.
Pycnogenol: 150-300mg daily.