Effects of Wearing an Elevation Training Mask
Altitude Training Mask: Micro-Entry
All substance, no fluff.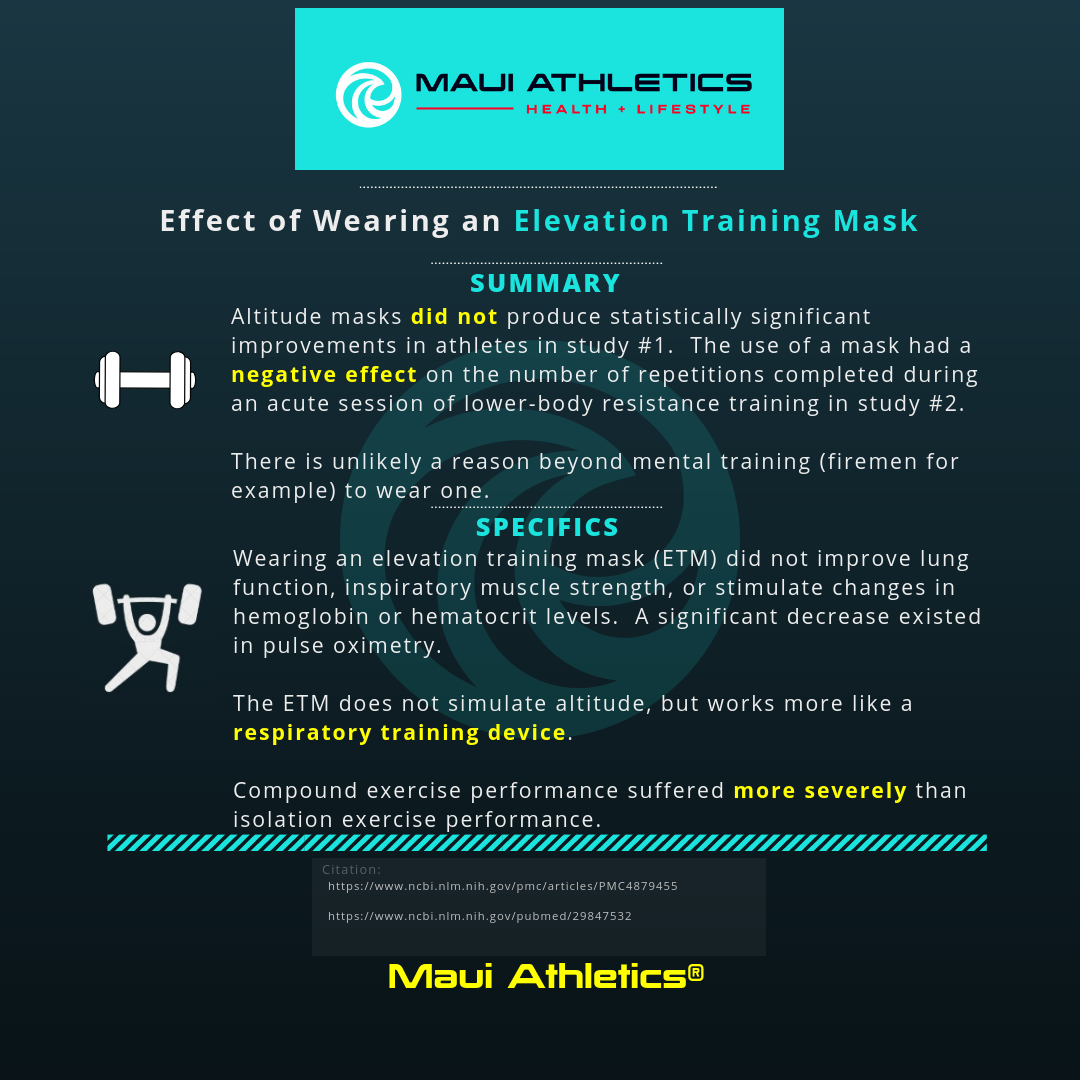 Altitude/elevation masks do not appear to produce statistically significant improvements in athletes, and may be detrimental to performance.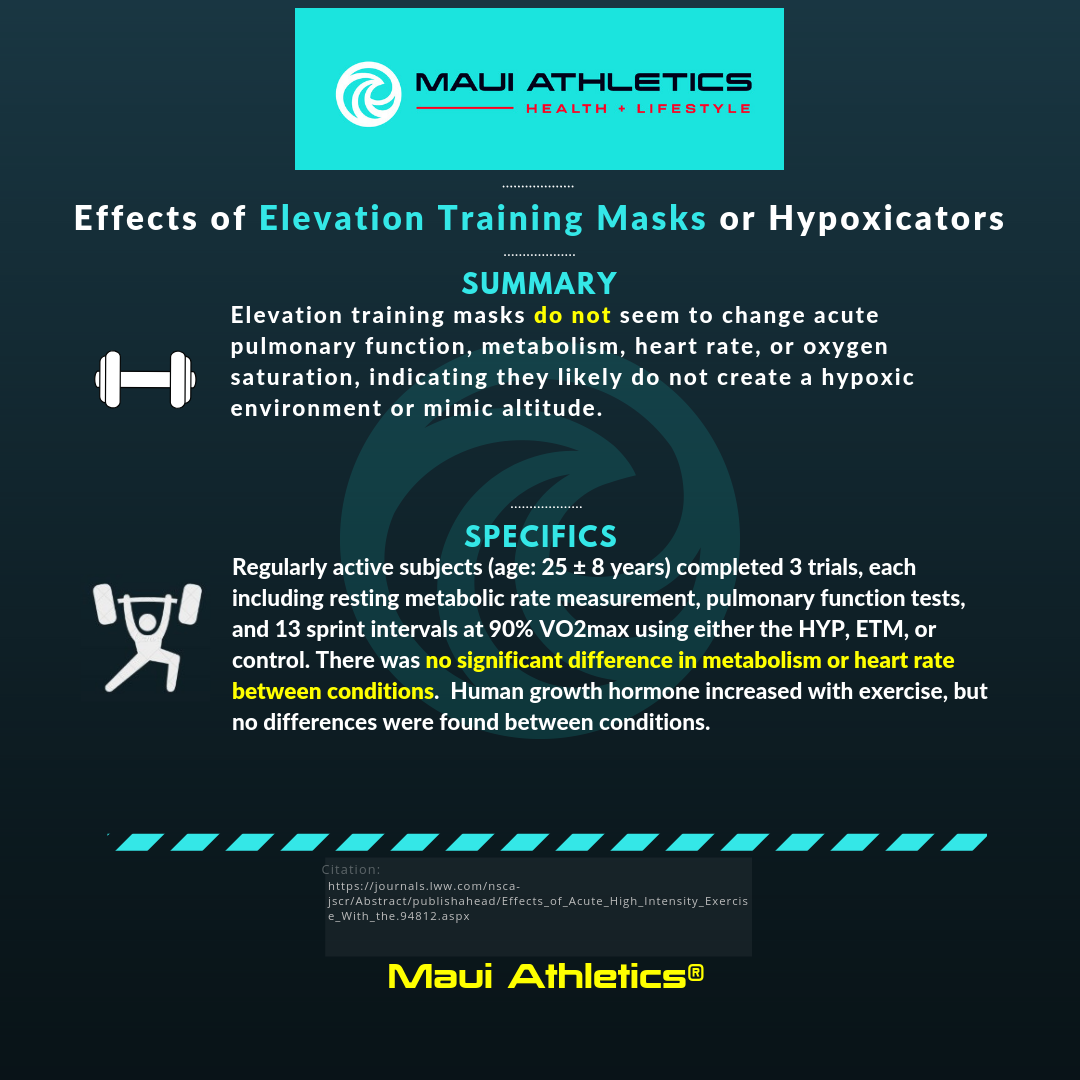 Elevation training masks do not seem to change acute pulmonary function, metabolism, heart rate, or oxygen saturation, indicating they likely do not create a hypoxic environment or mimic altitude.