Emotional Eating
Emotional Eating Micro-Entry
All substance, no fluff.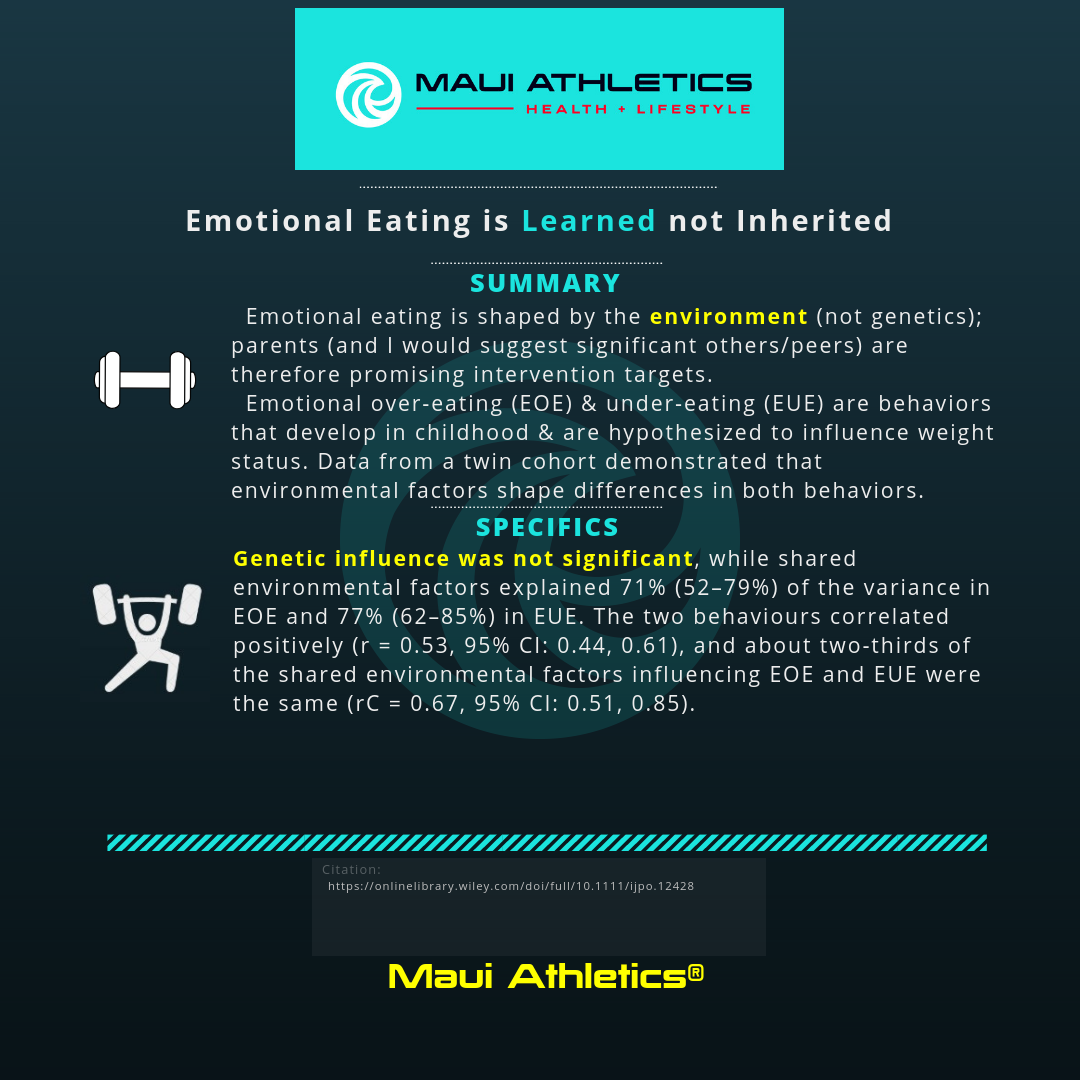 Emotional eating is shaped by the environment (not genetics); parents (and I would suggest significant others/peers) are therefore promising intervention/support targets.
Our findings offer support for the hypothesis that emotional eating is one behavioural mechanism between depression and development of obesity and abdominal obesity. Moreover, adults with a combination of shorter night sleep duration and higher emotional eating may be particularly vulnerable to weight gain.