The Risks of Ultra Endurance Cardio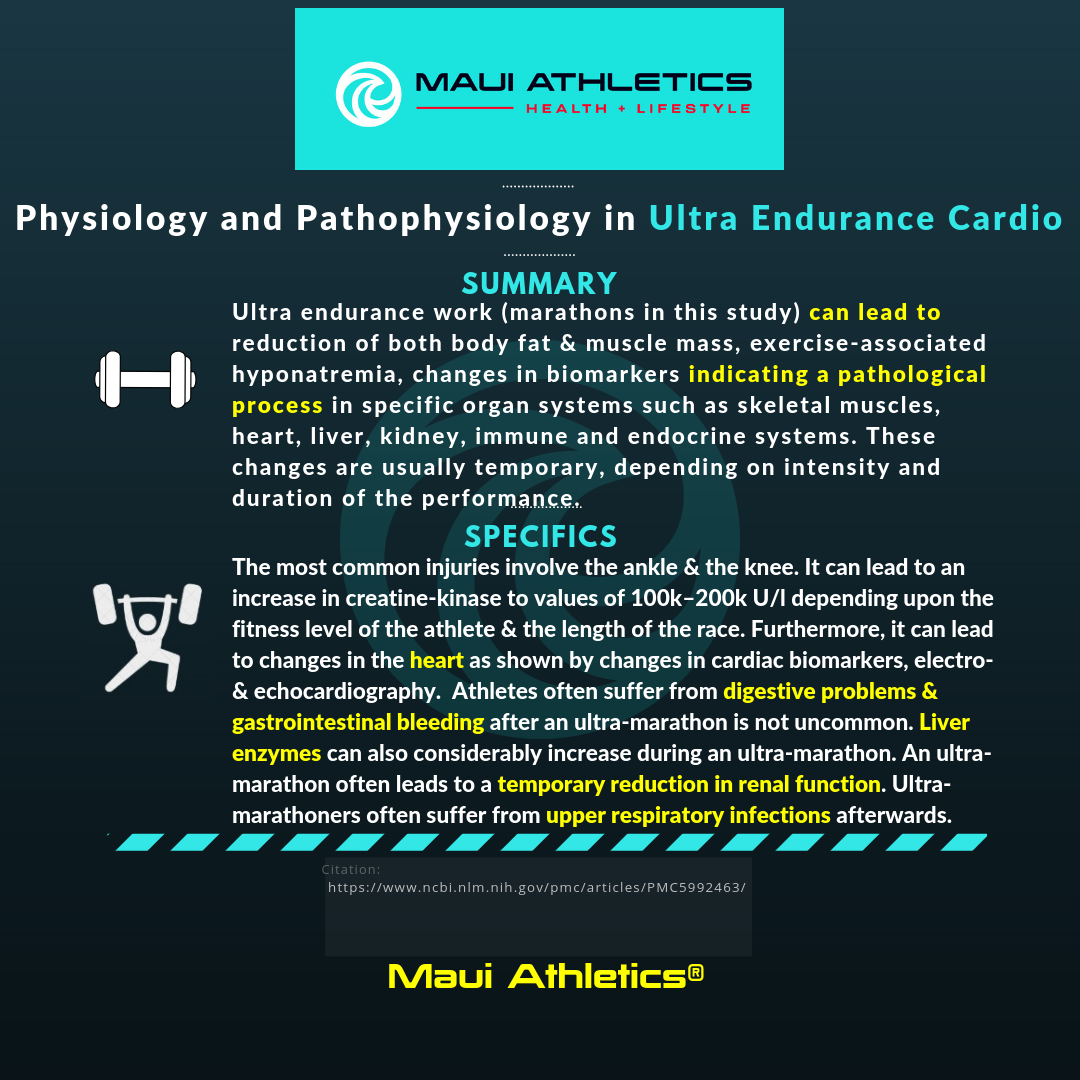 Cardiovascular training is of paramount importance for overall quality of life. There are some risks involved with ultra endurance work like marathons, cycling, triathlon events, etc. Luckily, most of the negative consequences seem to be transient, and should not create any lasting pathology. Frequent ultra endurance exercise does pose some health risks from chronically exacerbating these issues. Moderation of these activities should be considered.

Other Research: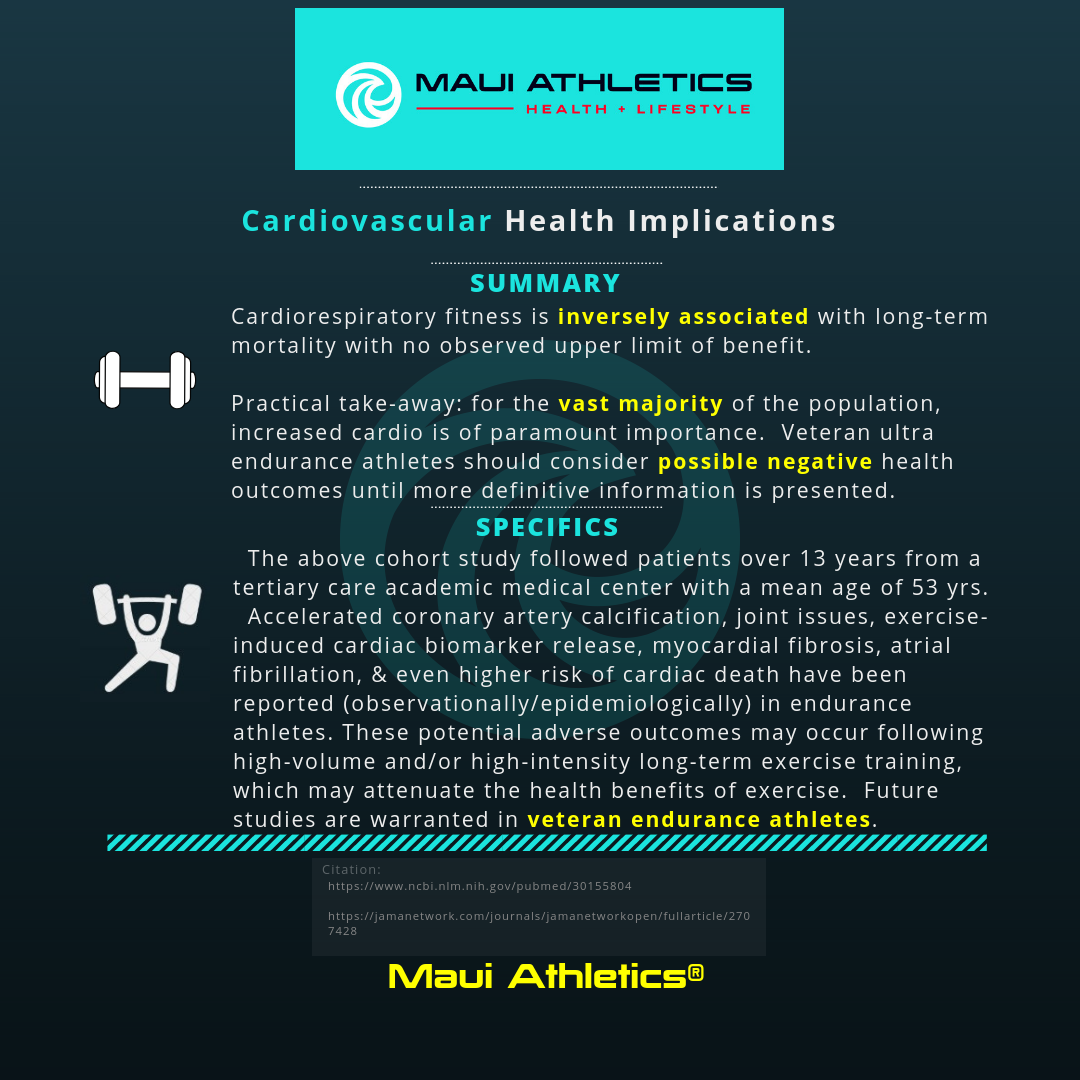 Practical take-away: for the vast majority of the population, increased cardio is of paramount importance. Veteran ultra endurance athletes should consider possible negative health outcomes until more definitive information is presented.
"An exercise-induced increase in soluble Suppression of Tumorigenicity (sST2) was observed in all marathon runners with sST2 concentrations exceeding cut-off values both at baseline (48%) and finish (94%). Faster runners had higher sST2 concentrations." This biomarker shows that marathon running potentially puts excess strain on the heart.
https://journals.lww.com/acsm-msse/Abstract/publishahead/Exercise_induced_Changes_in_Soluble_ST2.96782.aspx