Iron-Forged Training
$174.99
Description
Maui Athletics® Iron-Forged Training is the best program in the world.
An easy-to-use customizable workout creator that is perfect for both men and women looking to lose fat, increase strength, build lean muscle, and gain confidence. This program is the shortcut you've been looking for to get that squat booty and beach-ready arms!
The Iron-Forged Training® system effectively guides you through setting up a weight training routine that you want to perform. IFT utilizes a hybrid training style known as Powerbuilding to boost your gains…and allows you to endlessly personalize new routines from the convenience of your laptop or computer!
Create new and effective training programs, whenever you want!
Customizable exercise lists with easy-to-use dropdown menus. No more guesswork.
For beginner to advanced.
Perfect for both fat loss and muscle building journeys.
Capable of creating comprehensive weight training programs for 3, 4, or 5 days per week training splits.
Iron-Forged Training e-book included with straightforward information on proper training protocols and setup.
Quit wasting your valuable time running generic programs and create one that is made for you. Start building strength within weeks and lean muscle within months!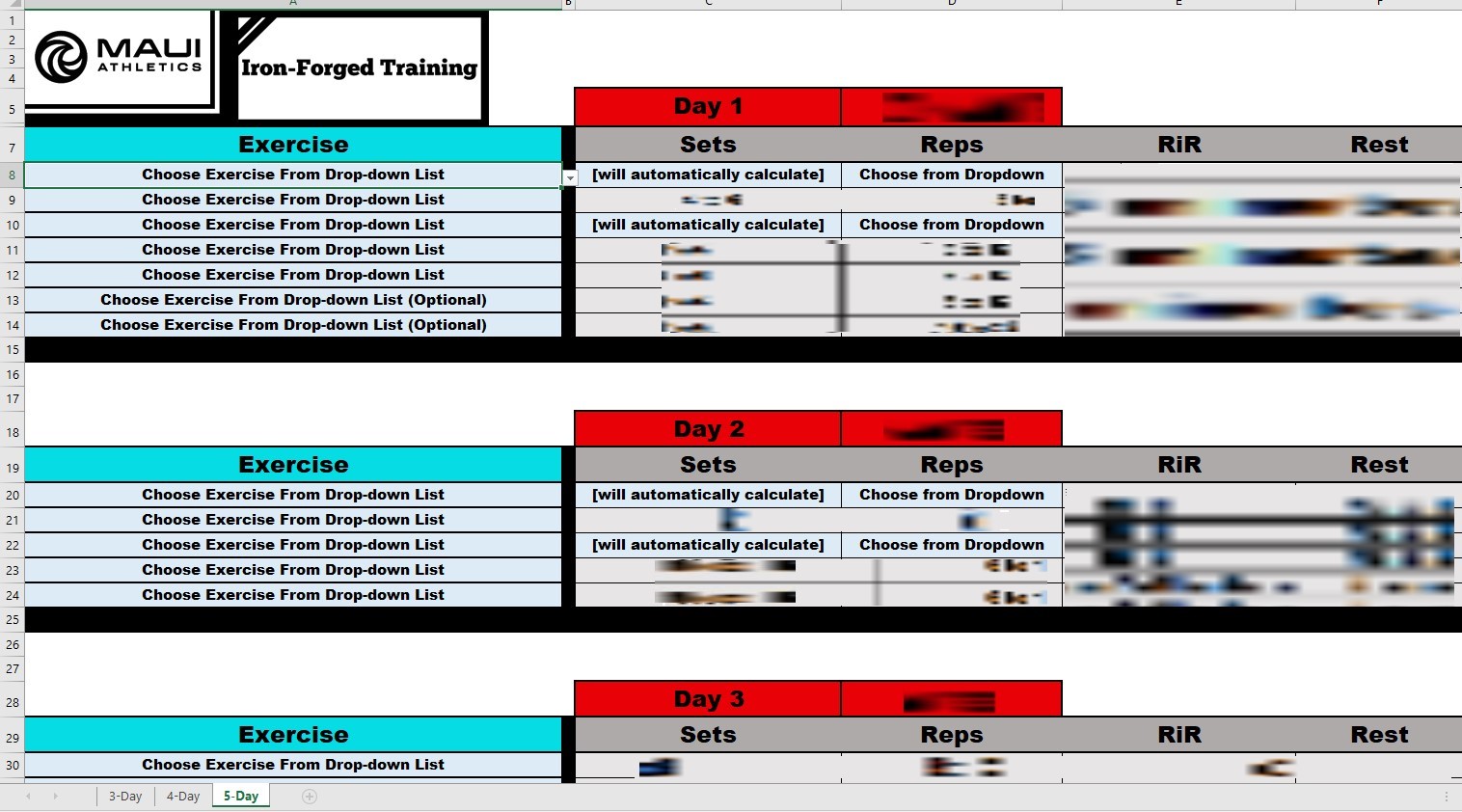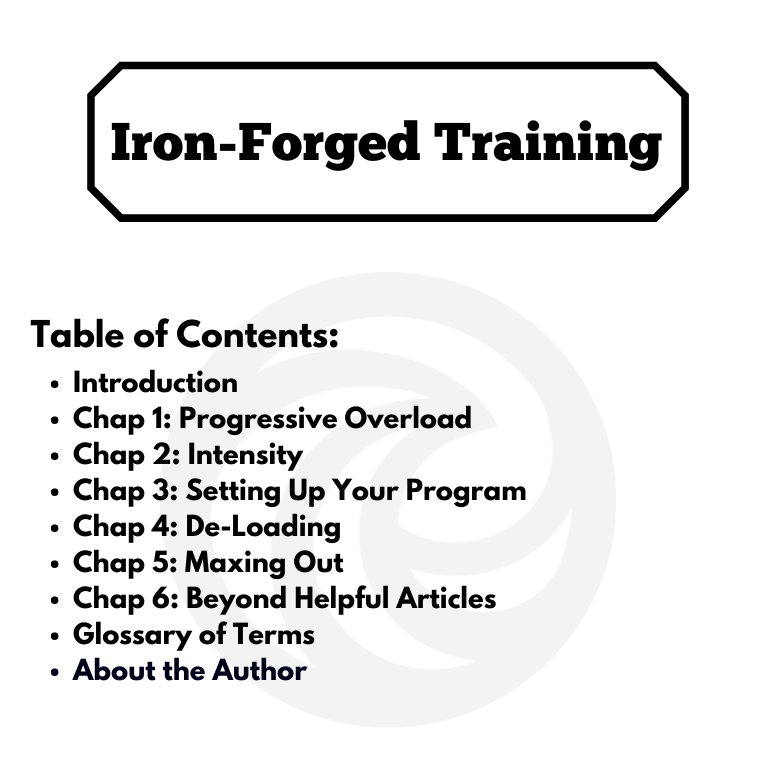 Requirements:
For Windows and Mac operating systems.
Adobe PDF viewer and Microsoft Excel or Office required.
Files are provided in zip format. We recommend using free extraction programs such as Winrar, Winzip, or other standard utility.
Not appropriate for injury or rehab purposes, this is seriously intense!

*Purchases of
Iron-Forged Training
are valid only for the email address associated with initial purchase from MauiAthletics.com and are non-transferable. Limit: 1 download per sale. Sales are final and there are no refunds as this is a digital product.