Chiropractic Care: A Systemic Review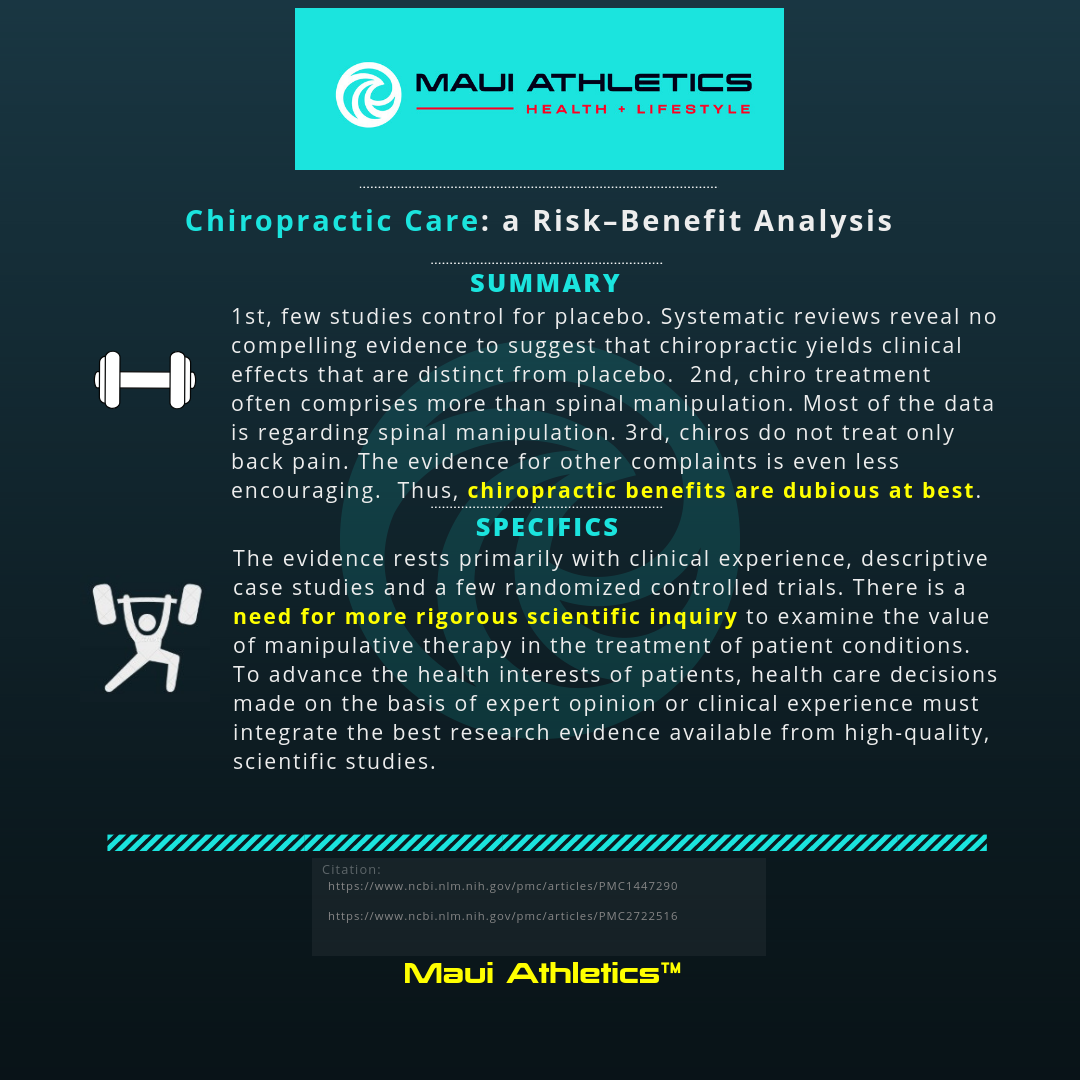 Chiropractic care covers a wide range of treatment modalities with very little scientific backing. According to the literature, the benefits of chiropractic care are potentially placebo.
As proposed by many studies, there is the risk of serious physical injury via chiropractic protocols. This includes the worsening of current conditions, especially damage to the neck area during manipulation that has been shown to potentially cause micro-tears. Seeking out the opinions of qualified orthopedic surgeons would be a prudent choice given the current evidence.
The preponderance of evidence suggests that spinal manipulation therapy in comparison to sham or other interventions does not enhance performance-based outcomes in asymptomatic adult population.
To learn more about specific treatment modalities employed by physiotherapists, please see our Trigger Points and Treatment Modalities article.